Which Color Suits You?
The color of your suit can make a statement about your personality. Different colors can convey different attitudes, so make sure your suit color is making the statement that you want it to.
Charcoal Gray: Sophisticated, Serious, and Timeless.
If you only have one suit in your closet, then it should be charcoal in color.
Charcoal is the best wardrobe investment, as it is a timeless color and appropriate for any occasion.
It is one of the most versatile suit colors, as it allows for easy matching.
Best paired with a black or burgundy shoe.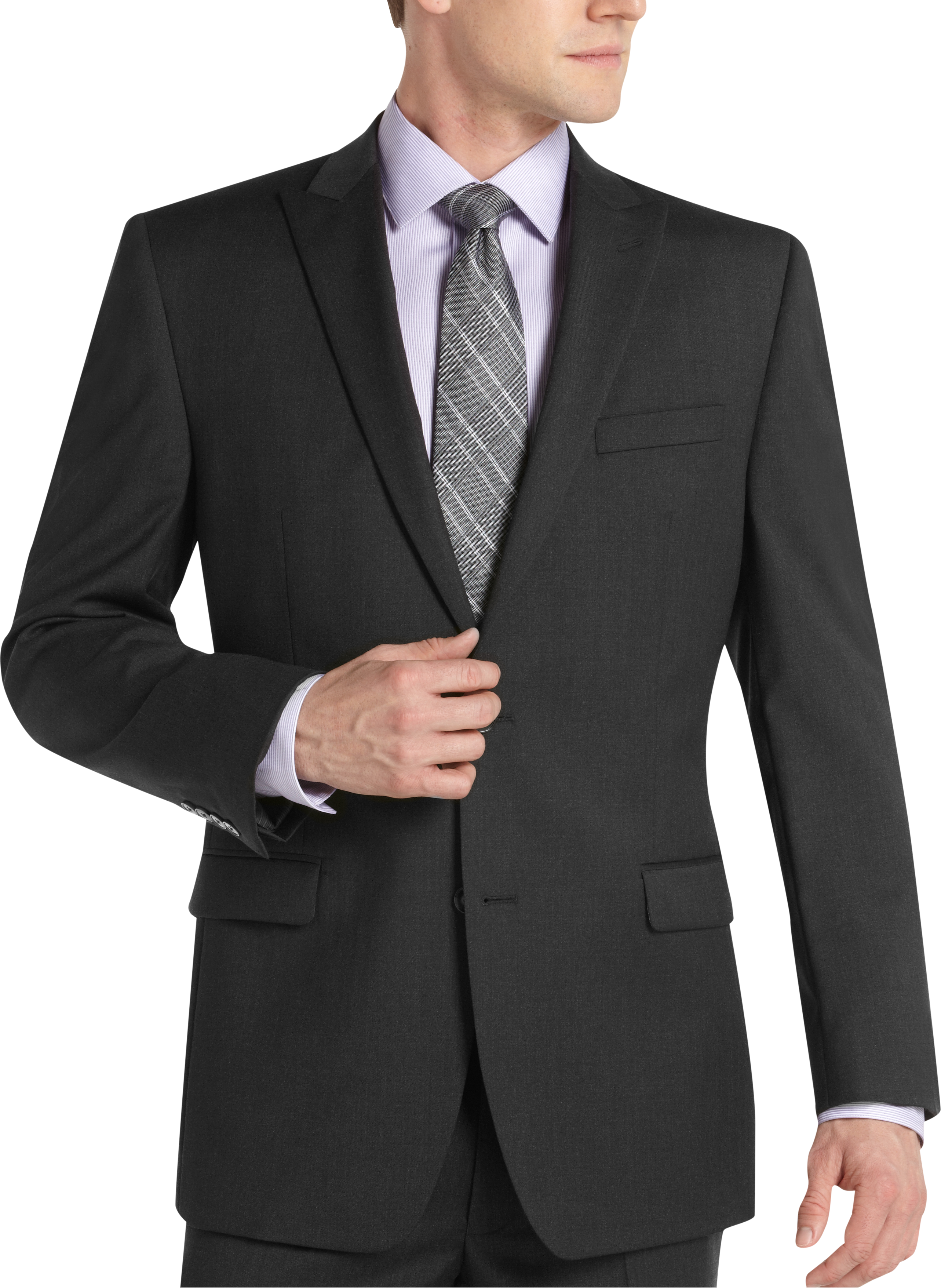 Navy: Classic, Conservative, and Calming.
A navy suit is another classic wardrobe staple.
This slimming color is especially complementary to lighter-haired people.
The conservative nature of navy makes it a favorite for interviews.
It is a prevalent shade in the corporate world and banking industry.
Coordinates with all shoe colors: black, burgundy, or brown.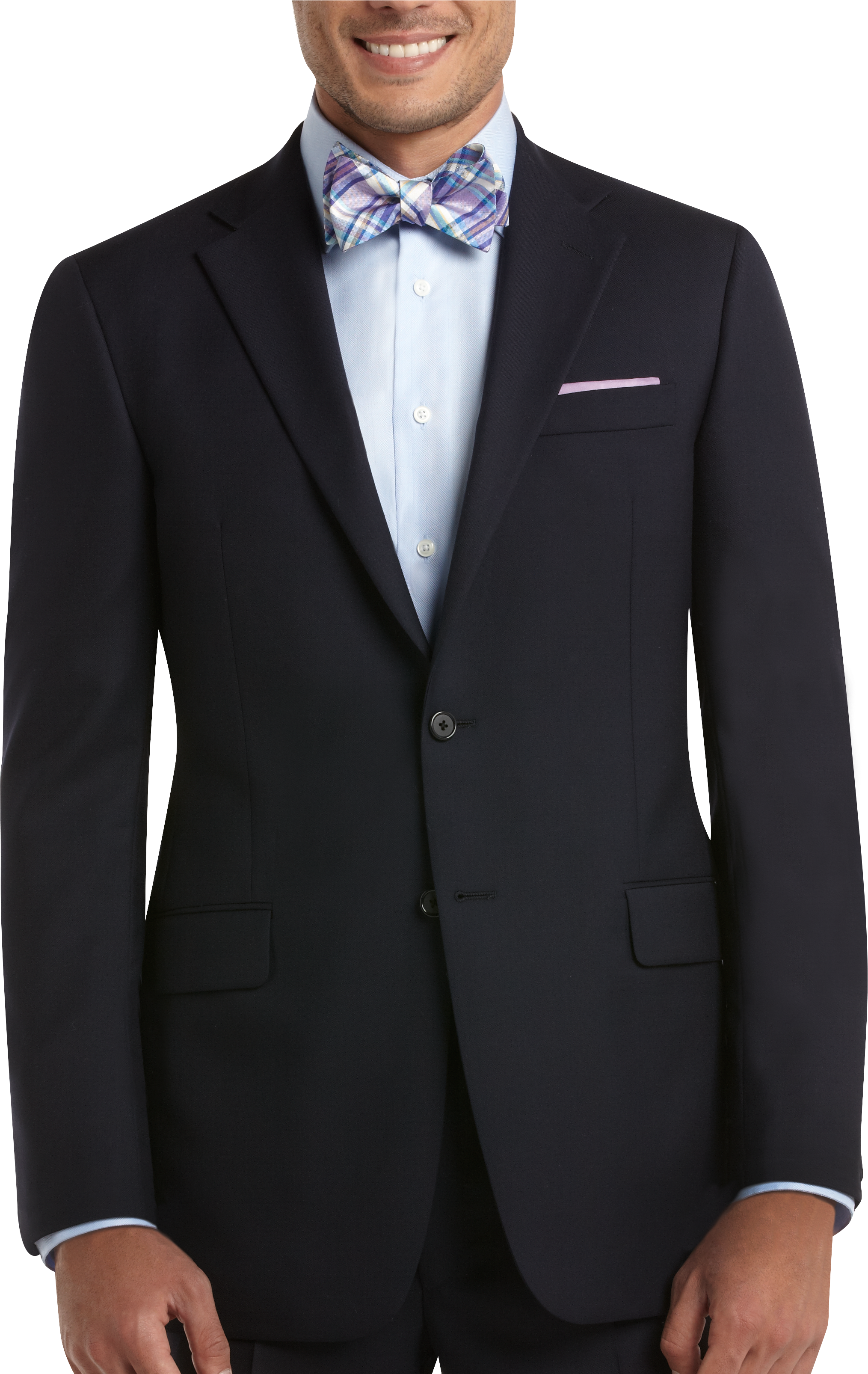 Olive Green: Fashion-forward, Friendly, and Approachable.
It can be difficult to coordinate with colored shirts and ties.
Once considered outdated, olive is a polarizing color that is slowly making a comeback.
Traditionally, olive was not thought of as a formal suit color. However, this way of thinking is dated.
Currently, it is considered suitable for most occasions, including formal events.
Coordinates with all shoe colors: black, burgundy, or brown.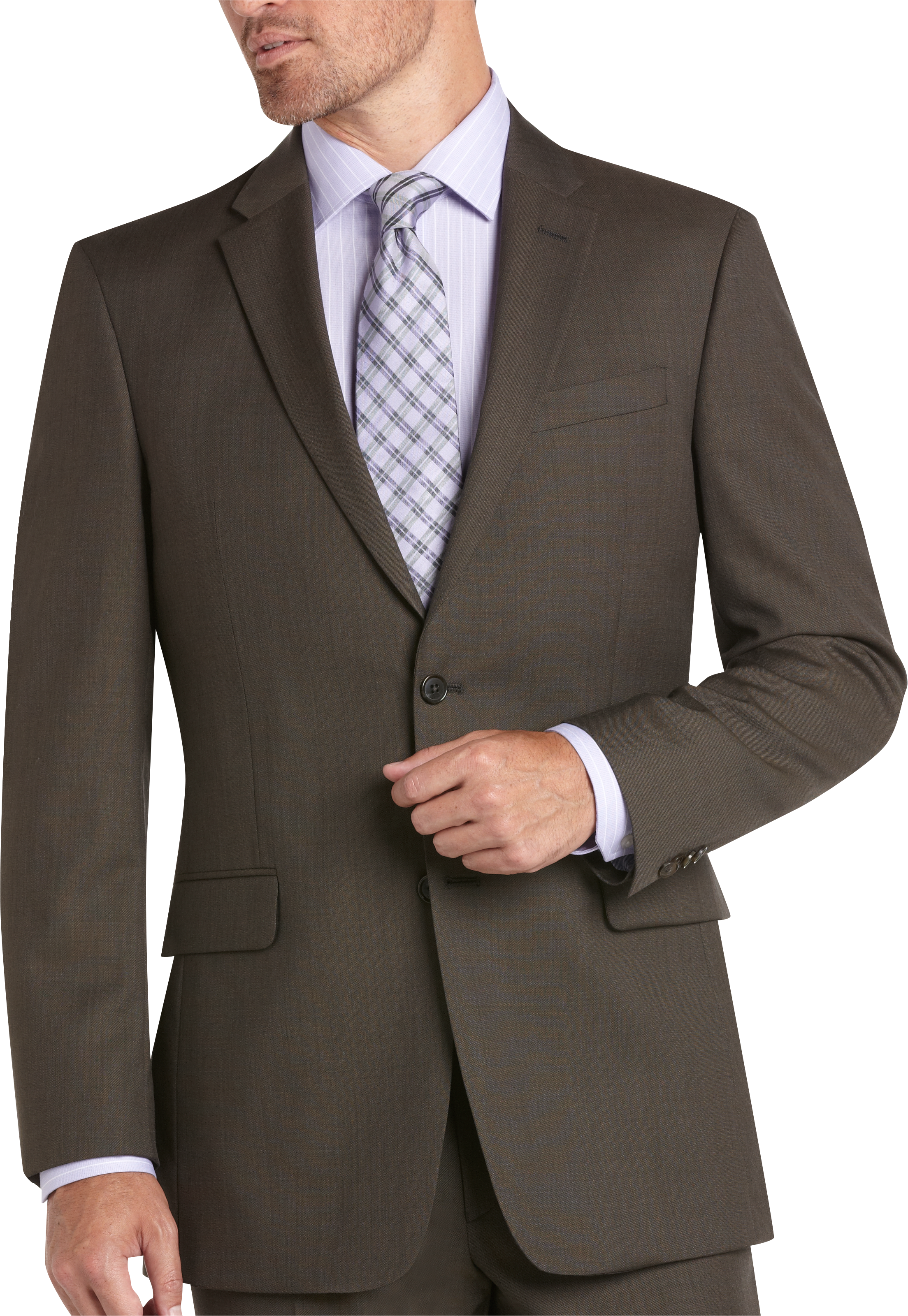 Black: Stylish, Austere, and Sharp.
Black may be fashionable in magazines, but in reality, it is the harshest of suit colors.
Typically, this sharp and severe shade is a less popular color choice for daily office wear, and is reserved for specific occasions, namely weddings and funerals.
Location can undermine this rule, as it is a NYC favorite.
Pair with a black shoe.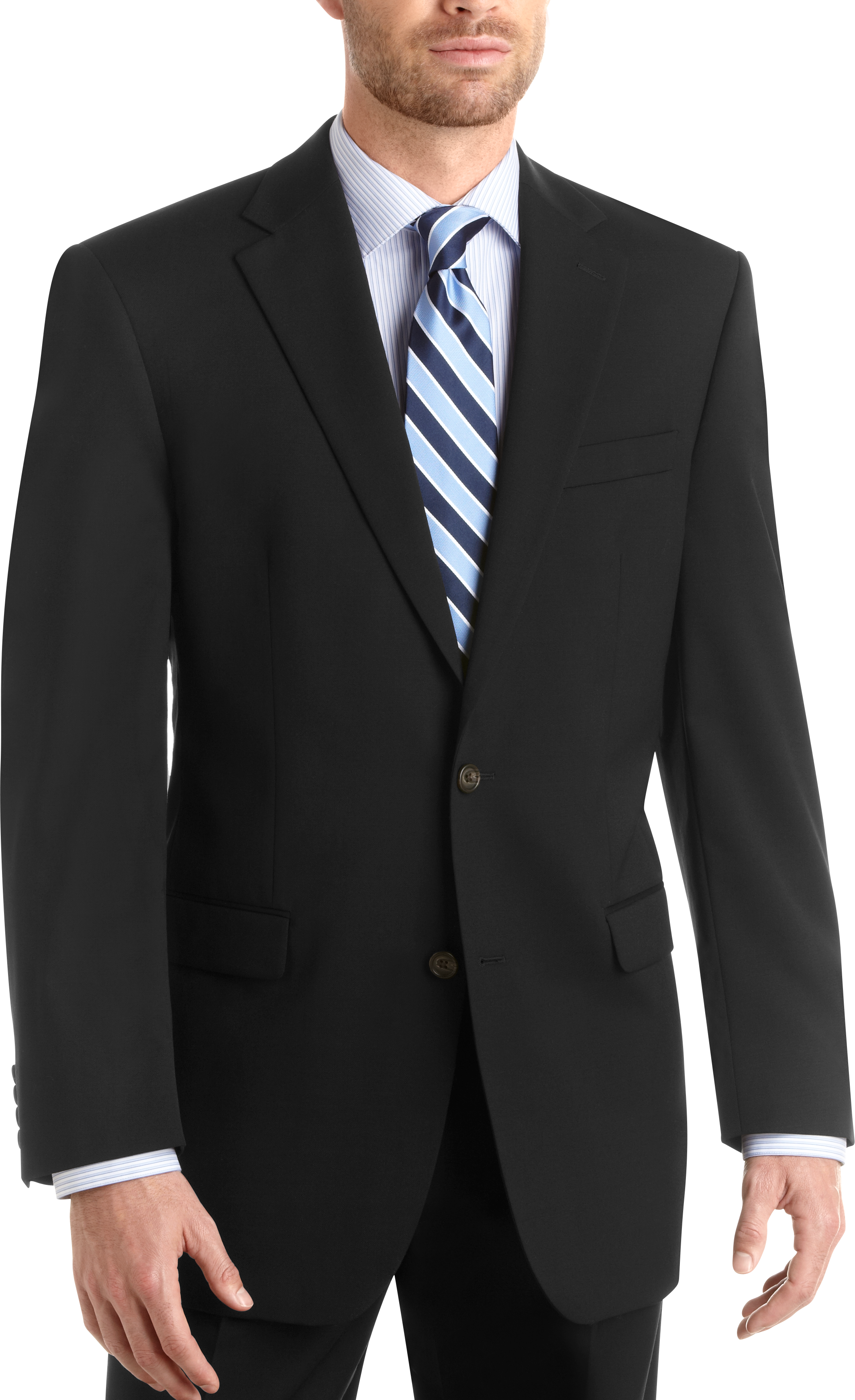 Brown: Honest, Stable, and Dependable. 
When wearing brown in a work setting, select a dark coffee-colored shade. The lighter the shade, the more casual the suit will appear.
Classically, it is paired with a brown shoe. Some rebel from this rule and decide to go with a black shoe instead. However, this logic is not interchangeable, and pairing a brown shoe with a black suit is not recommended.
Tan: Sociable, Cooperative, and Flexible.
Great go-to color for warmer weather.
Traditionally, lighter suit colors were considered less formal and were not typically recommended for formal work settings. However, depending on your place of employment, this "rule" may not apply.
Shoe color is interchangeable, with a brown shoe being the most popular pairing.
Patterned: Confident, Independent, and Creativity.
The pinstripe is the most iconic and prevalent of suit patterns. Herringbone, houndstooth, gingham, plaid, stripes, and dots are other great options.
Patterned suits are edgier and more fashion-forward than their plain counterparts.  If you are going this route for an interview, you should choose a very subtle pattern.
Surprisingly, patterned suits can be very easy to match and you can typically match accessories following the same guidelines you would use to match the overall suit color.
Pick a suit color that makes a statement about you. If you feel confident in the suit you are sporting, that confidence will be seen by others.
Until Next Time,
TRUE Model
Images property of Menswarehouse.